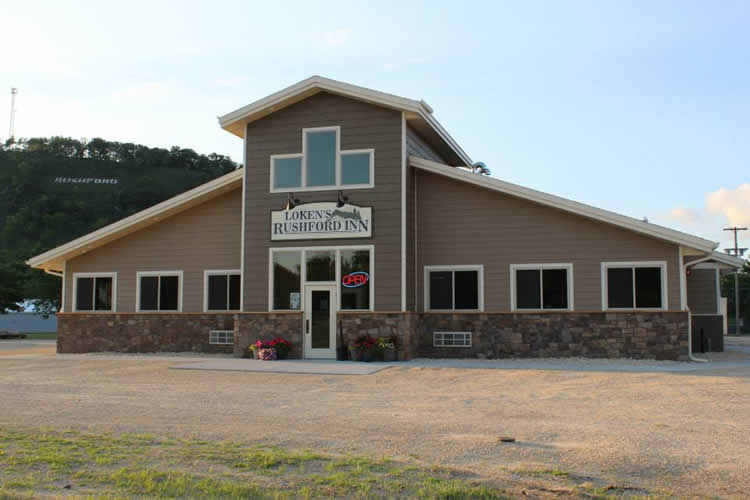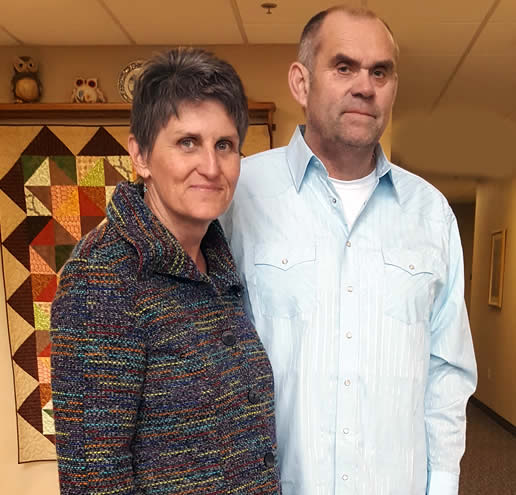 John and Eileen Loken, along with their kids Elizabeth and James, invite you to come and enjoy the warmth and friendliness of hometown hospitality. John and Eileen own and operate two inns in the heart of Southeast Minnesota's Bluff Country. The inns are open year-round and are located only 12 miles apart and each offers a warm and inviting stay in the well maintained and clean rooms.
John and Eileen were honored by Minnesota Lodging Association's for being leaders in the hospitality industry and for providing service excellence to their guests in 2010.
Our Inns are perfect for those staying in the area for visiting, outdoor recreation, hunting, fishing, biking, skiing, snowmobiling, touring, workers and more. We are a great option for those visiting Rochester's Destination Medical Center and the Mayo Clinic.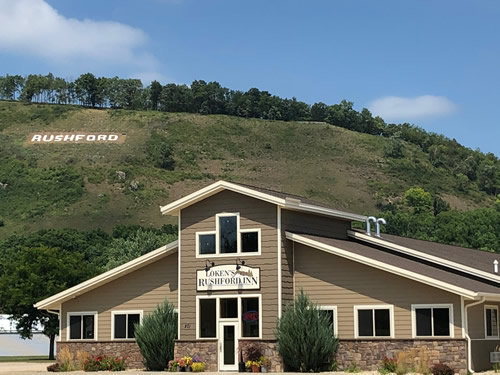 Loken's Rushford Inn is located in Rushford, Minnesota.
John and Eileen Loken built the inn and it opened in 2014 with the encouragement of a very supportive community and the city of Rushford. We built the inn to provide long needed additional hospitality service for Rushford. It stands as a symbol of resurrection from the flood of 2007. The Loken's and the citizens of Rushford never ever gave up. Loken's Rushford Inn has 20 rooms, a handicap accessible room, conference room, guest laundry, ice machine, and free parking. Loken's Rushford Inn is dog friendly, but guests must call ahead for rates, dog policies and to reserve the room; no online reservations taken for stays with pets. The Rushford Inn's conference room is perfect for your gatherings including family reunions, showers, parties and more.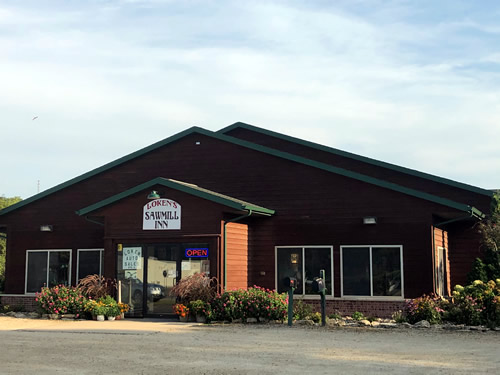 Loken's Sawmill Inn & Suites is located in Houston, Minnesota.
It was built in 2005 on the site of 'Grandpa's Sawmill.' Loken's Sawmill Inn & Suites features 6 double queens, 4 Jacuzzi kings, 4 extended stay suites with full kitchens and separate living and bedroom areas, laundry facility, ice machine and vending machines, and free parking. At Loken's Sawmill Inn & Suites pets are not allowed.
We look forward to your stay with us.
Warm regards,
John and Eileen Loken, owners
---
FOR SALE
Both The Rushford Inn and The Sawmill Inn and Suites are For Sale.